It was a bustling afternoon as we made our way through the SCAD Style lineup. The SCAD Museum of Art's on-site theatre was filled with anticipating students waiting to soak in the knowledge and career advice of none other than former model turned CEO, Eric Villency as well as former trainer/host of NBC's "The Biggest Loser" turned author, Bob Harper.
Eric Villency, clad in a navy blue sports coat and matching trousers, sat beside Bob Harper who was also dressed to the nines in an all-black ensemble with a pair of Vetements socks peeking over his neon yellow sneakers. Students may know Villency as the creative who designed and developed the bikes for the trendiest spin class across the country: SoulCycle. He started his career as a model who then became interested in the business aspect of art which propelled him to try his hand in other fields.
When asked about the challenges of expanding your horizons, one of Villency's key statements was "infuse your passion into your everyday life" while urging students to follow their passion because they genuinely enjoy it. The duo discussed pleasing your clients regardless of different artistic visions and not becoming discouraged but challenging yourself to try something outside of your comfort zone in order to maintain the business aspect of the project. When discussing branding and reaching your consumers, Bob Harper emphasized forming your personal vision while also staying on track & enhancing your own lane because these are things that define you and what you bring to the table in the industry. Both moguls raved about diversifying their skill sets. Throughout their careers, they learned what works in one industry may also be beneficial in another.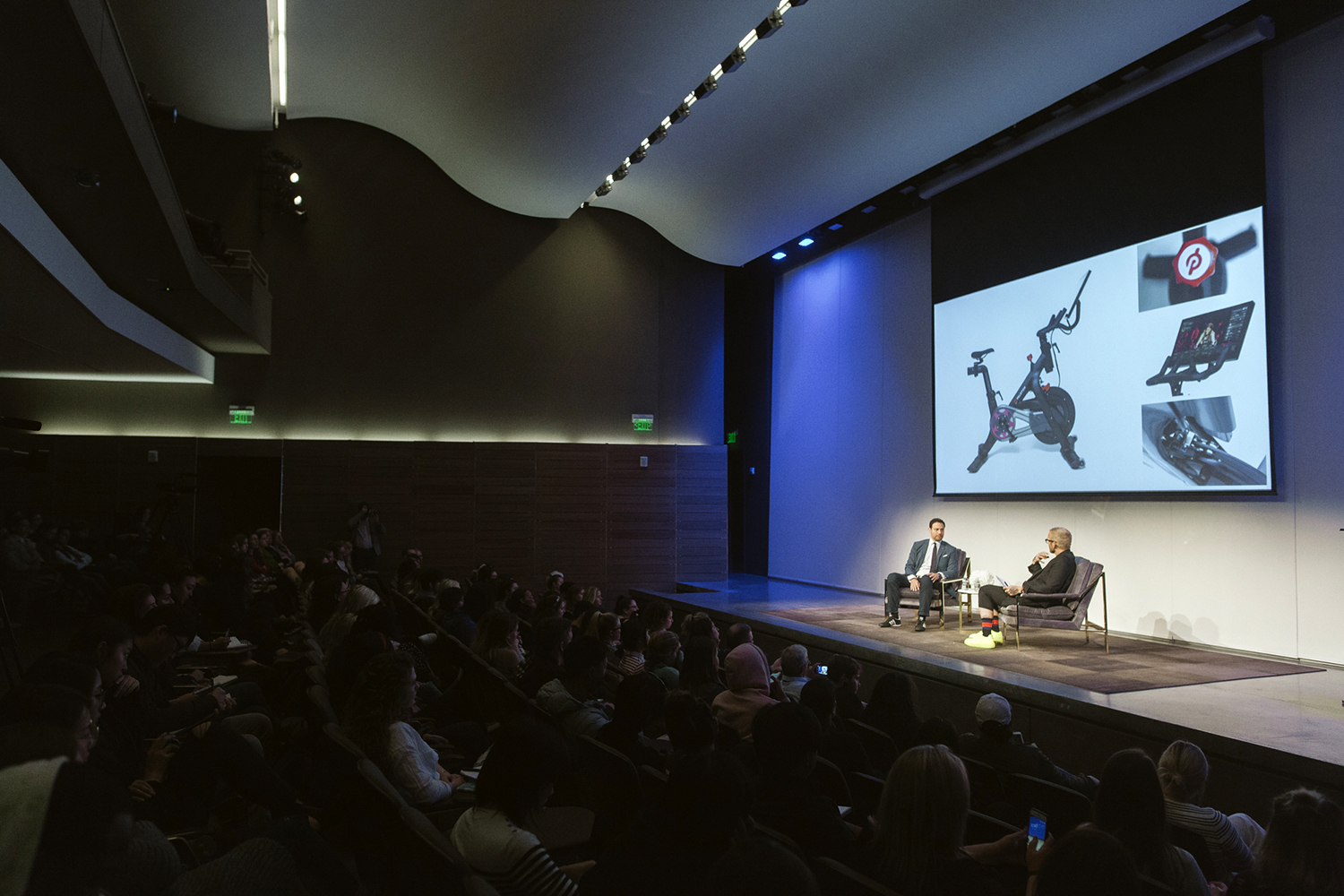 Villency & Harper both coined the entire aspect of design as "reinventing the wheel." The creative mind is always going, which means you're always producing ideas that may or may not come to fruition. The goal is to take those ideas and give them shape and form while also making something that looks great and works great while empowering the user.
Overall, Eric Villency and Bob Harper have brought their personal creative talents and viewpoints to the forefront to encourage students to love what they do, challenge themselves, but most importantly to not be afraid of the evolution of their skills.
Written by Khyla Burns
Photos by Nick Thomsen