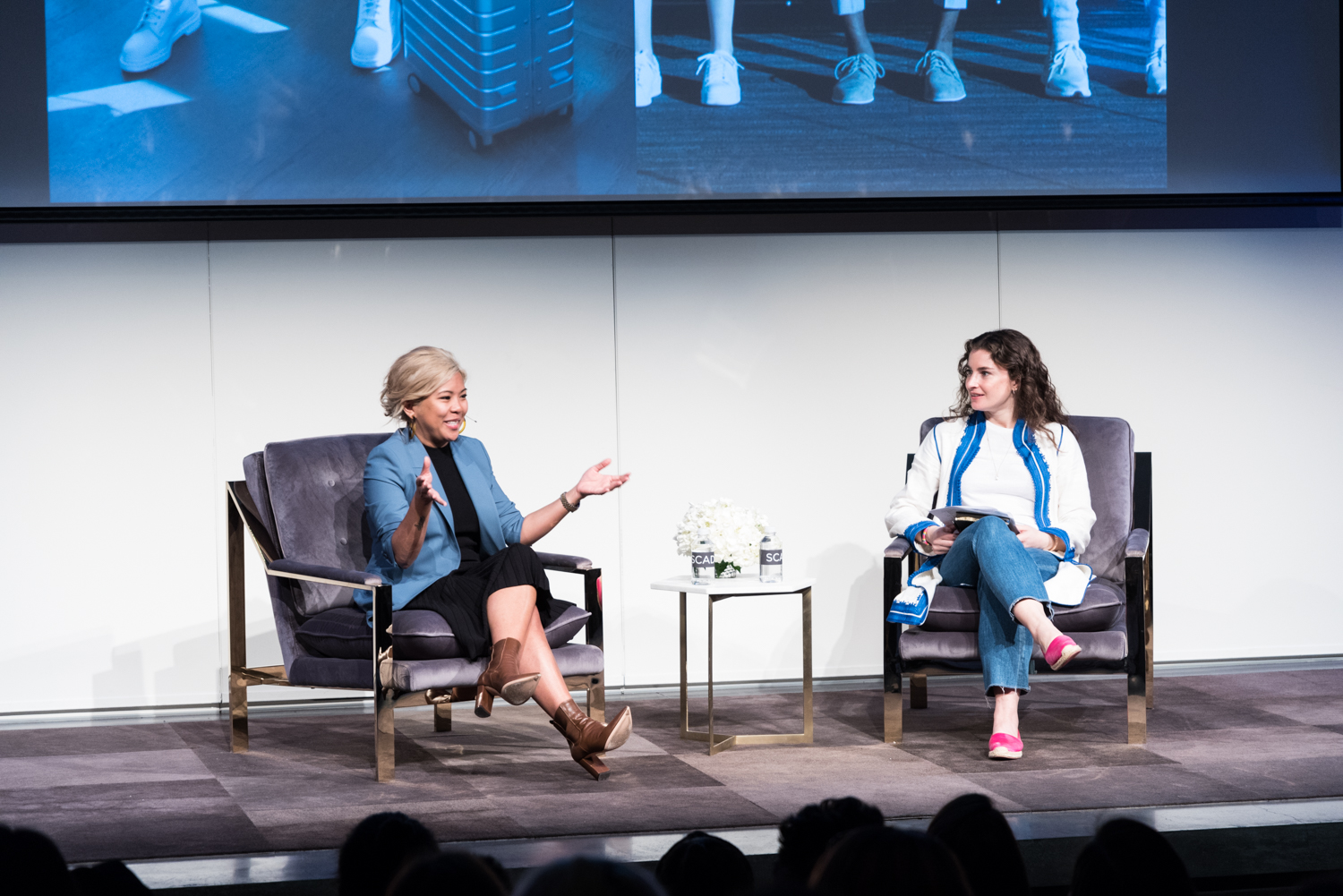 Building a Fly Brand: A Talk with Jen Rubio from AWAY Travel
What started as a broken suitcase in Switzerland has now become a global venture in the world of quality travel. AWAY is a luggage brand that is as innovative as it is stylish. The luggage itself has a sleek design that comes in many sizes and colors, and each one has a charging port, so you won't have to worry about running out of battery.
For SCAD Style, we had the pleasure of hosting Jen Rubio, co-founder of AWAY Travel. Rubio and another co-founder, Steph Korey, are taking the luggage and travel industry in a completely new direction. The company, being only two years old, already has a massive following: collaborations with the NBA and Karli Kloss's Code with Klossy program, which just dropped online. AWAY is also a not-for-profit, conducting humanitarian work with Peace Direct.   
What started for her as a problematic suitcase became her way into a business that she is passionate about– travel. "No one at AWAY is passionate about suitcases. We're passionate about travel so I think that comes out in everything that we do."  
"Our goal was to create a brand that stood for a more enjoyable, seamless travel experience." For AWAY, the travel experience that their customers have is the most important.
When asked how they sell a product that's so physical and so much about testing the wheels while being on a digital platform, Jen replied, "You can have the most beautiful brand, amazing design, a lot of followers on every social platform, but people can figure it out if you're product's not good. You might get a lot of hype in the beginning but you're not going to last if you don't have a great product." In the beginning, they didn't have a physical product and had to get investments from influencers to get the word out about AWAY. Jen stated, "It would have been disastrous if we launched with anything else other than that."
The AWAY stores are made to be kind of like that extra step for people when they're thinking about buying the suitcase and have done their research but need to see the real thing before they decide to buy it. This has influenced how they've designed their stores to be more oriented towards what AWAY is: a travel and lifestyle brand. Stores include a café and books about travel, lifestyle, and all the things you'll need to travel, which better immerses the consumer in the brand itself.
AWAY is a brand that takes into account customer feedback, which can completely change the way they're designing the suitcase. The simple fact that they take into account what their customers are saying is what puts them a step above other luggage companies and pushes the boundaries of consumer and company experience.
Written by Bianca Alexandre
Photos by CoCo Hubbeling