Any customer who walked into Urban Outfitters this past Friday would soon realize that it was no ordinary afternoon. Shrimp Sauce, a local clothing and lifestyle label, was holding a launch party for their latest collection at the Urban Outfitters on Broughton Street.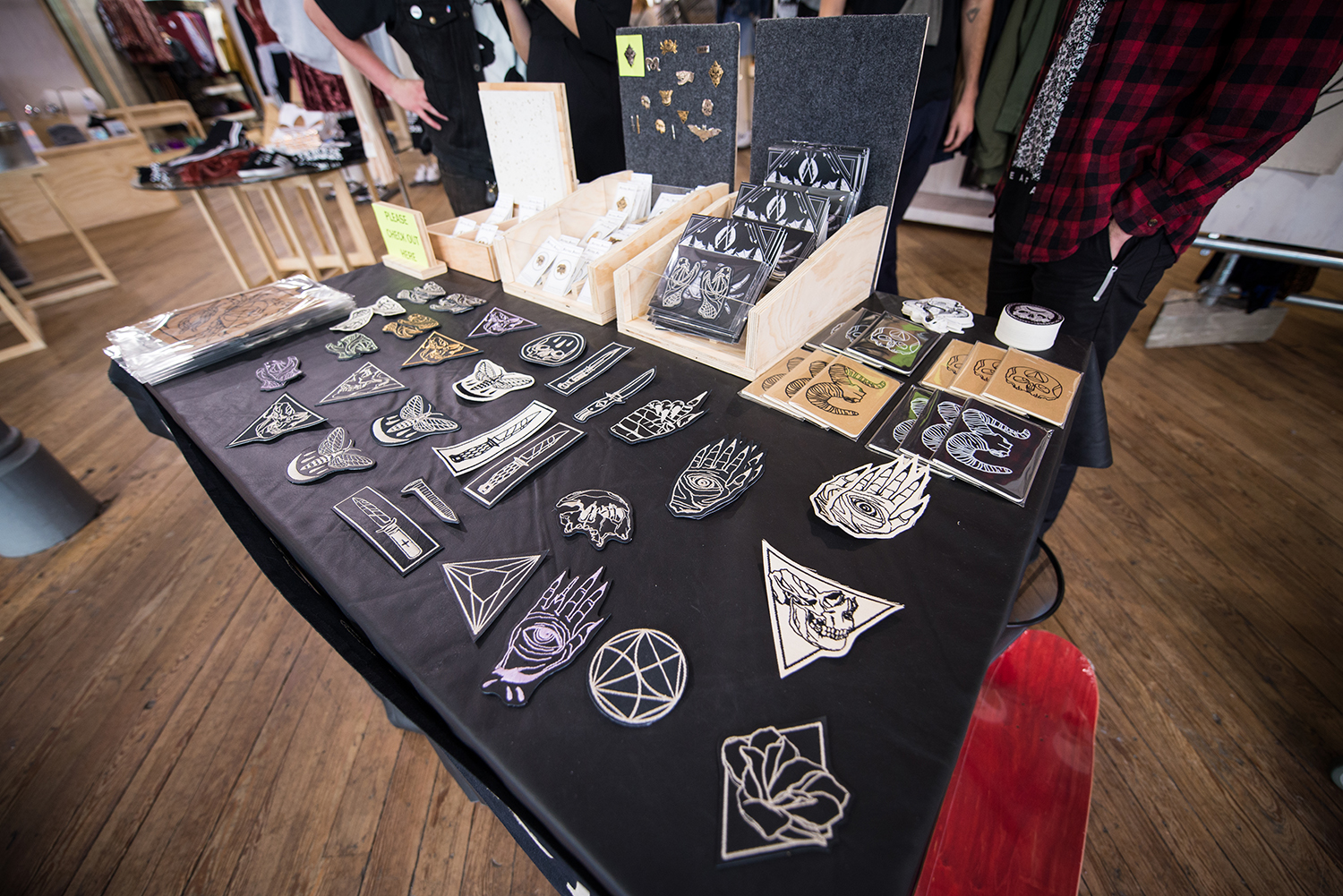 Founded in Savannah back in 2009, Shrimp Sauce merges quality with unique graphics. Taking embroidered motifs of uncommon animals and skulls, their instantly recognizable imagery is thoughtfully placed on a variety of basic apparel items and accessories that reminisce trends from the 1980's punk scene.
After receiving email invites and seeing flyers hanging around town from Urban Outfitters, students flocked to the store, intrigued.
Throughout Urban Outfitters there was an electric energy. Groups of students and visitors socialized as they shopped the launch, discovering the gothic vibe of Shrimp Sauce.
"They have a cool look" said SCAD freshman Davis Dorries. "I really liked the skull patches. I even texted my girlfriend to see if she wants one, too."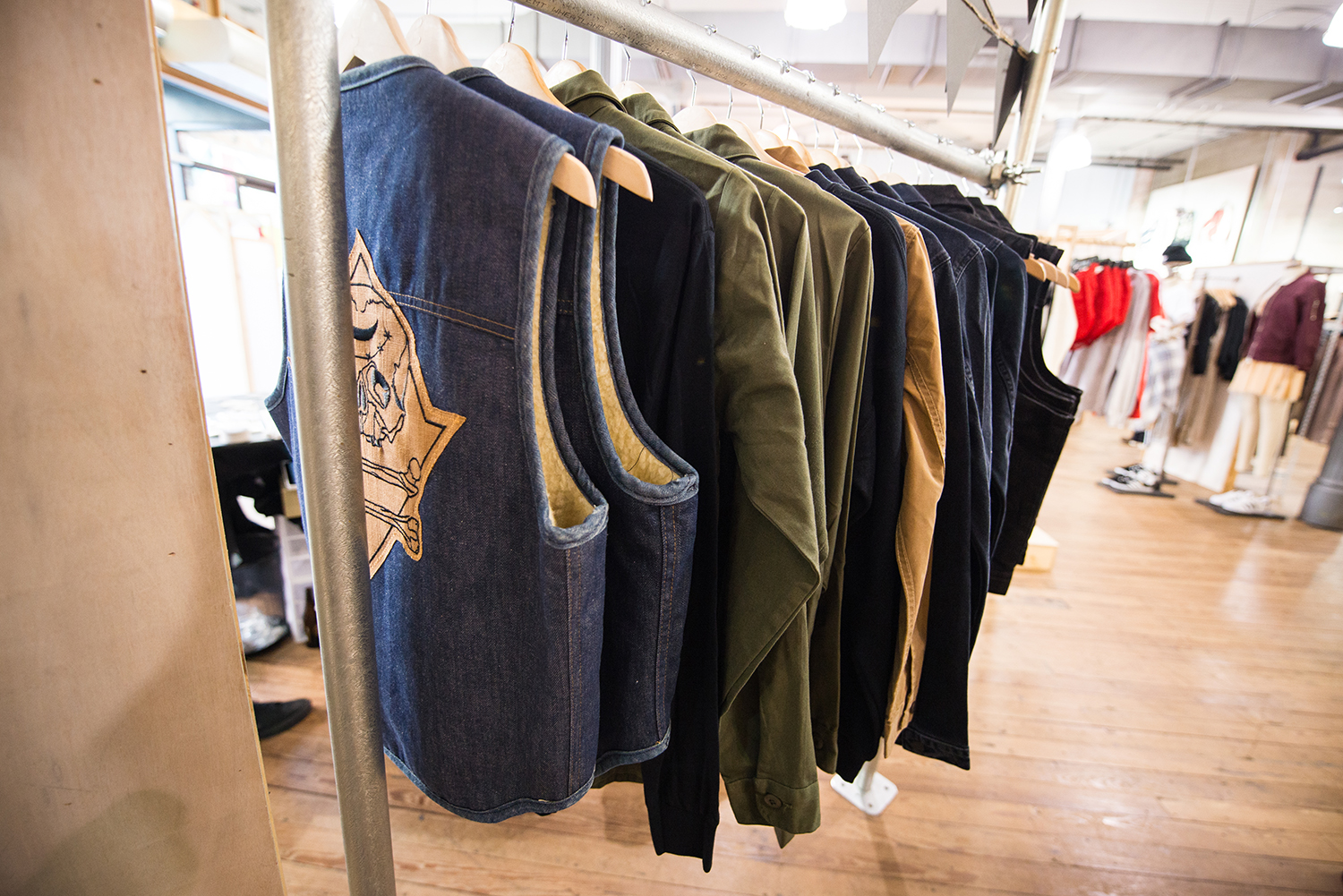 Behind Shrimp Sauce's front table was a rack clad with the main pieces: black Levi's jackets, Sherpa-lined denim vests, long-sleeves, and military stock button-ups with the brand's elaborate embroidery filling the back of the garment.
Shrimp Sauce's pieces go beyond simply being on-trend; they are staple statement pieces that newfound fans of the brand will keep around from one season to the next. Armed with black paper bags, customers left the launch with bold new additions to their wardrobes and an exciting new brand to follow.
See the new Shrimp Sauce collection at here.
Words by Sabrina Batiz
Photography by Craig Matola