As fashion lovers, we typically tend to start off choosing a top before our accessories during the morning dressing routine. This daily ritual is something that Miami-based jewelry designer, Martha Calvo, is aiming to change with her line of edgy, contemporary jewelry, Joolz.
Spotted on every celebutante from the Kardashian clan to Chrissy Teigen, Calvo's pieces add the perfect hint of edge to your outfit that will make you want to shake-up the day-to-day task of clothing-first dressing. Calvo took the time to speak with The Manor to share a bit about her business, her creative process and much more.
Sophia Ramos: What made you want to pursue jewelry designing?
Martha Calvo: I have always been into fashion. I was nominated best dressed in middle school because I wore trendy outfits. I always liked clothing and fashion, and I wanted to create something that had meaning. I made a necklace for myself and people would stop and ask, "Where did you get that?" I wanted to create pieces that represented someone's life. From my creating and my designs, the demand for it also came along.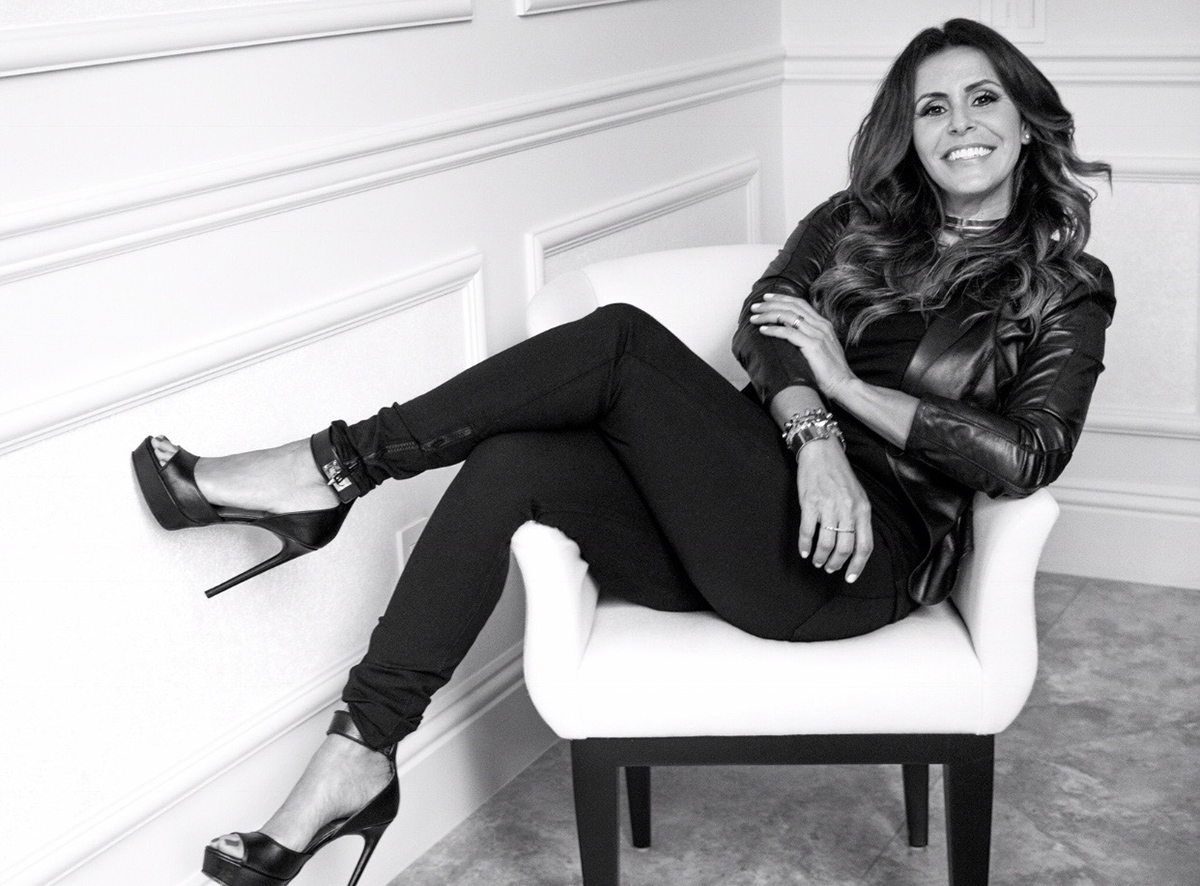 Can you explain what your creative process is like?
My creative process stems from whatever is in and fashionable at the moment: streetwear, runway, traveling and celebrities. Also, what is sentimental and what won't be disposable. I just start connecting pieces to make the product evolve.
When did you know you wanted to start a jewelry collection?
When people would compliment my pieces and stores would tell me, "Bring it to me now. Let's carry your pieces." I would take two pieces and they would sell and then they would ask me to make more quantity and I started growing my business from demand.
How does it feel to have so many people wearing your jewelry?
It feels amazing for women to want to wear your jewelry and [have it] feel timeless on them. Most women wear my pieces on a daily basis, so I feel that it is an extension of them. I am blessed and happy.
"Do not believe that you don't have money. I started with one-hundred dollars…If you put in hard work it will pay off."
Has there ever been a time you lacked inspiration, and if so, what have you done to get out of that funk?
It happens to me all the time. It's [like being an] author when you just can't come up with anything. Basically, I try to find a trend or what people are wearing and question how I can tie them together. I try to begin working as soon as I become inspired so I don't forget the idea.
What makes your collections unique in the industry?
Joolz is unique due to the quality. I put a lot of effort into the plating so that the products do not tarnish. I try to make the quality like a high-end piece, but I want to also offer a quality product at a lower price, which can be a tricky thing to balance in today's world as a designer.
What advice would you give someone who wants to start their own line?
Do not believe that you don't have money. I started with one-hundred dollars. You can start a business with nothing. Just start doing it and even if you can't do it, you put something together whether [or not] they are used. It does not have to be new. Each piece evolves and grows. If you put in hard work it will pay off.
What's your favorite piece you have created and why?
The multi-star choker which is part of my favorite collection, The Star Collection. Stars have so many positive meanings. Almost all my pieces are personal based on things I love. Lightning bolts, angel wings, crosses, anything edgy with a bit of rock-n-roll.
You travel a lot, so what is your favorite place to draw inspiration from?
New York of course! Everyone is different but everyone is themselves. Everybody has their own style and rocks it with confidence. My mind gets stimulated in New York. I get to see things that I don't see where I live.
Who is your style inspiration?
My mother. She has always been so elegant and nicely dressed.
Written by Sophia Ramos
Photos courtesy of Martha Calvo and Joolz
This interview has been edited and condensed