In my world, there are certain indisputable facts. The first is that André Leon Talley is the most influential black figure in fashion history. He's sat at the right hand of creative geniuses such as Diana Vreeland and Andy Warhol; and he's become a symbol of excellence synonymous with style.
I sat down with Talley just after finishing his biopic, The Gospel According to André, which screened at the Savannah Film Festival. As one can expect, it is intimidating to meet a pioneer who was presumed to be an African prince. And since we share similar backgrounds: being black, male, workaholics from the South, it made the suspense leading to our conversation both terrifying and exhilarating.
He opens the documentary saying he doesn't live for fashion, but he lives for beauty. So, we begin there: What does Talley really consider beautiful? A boring way to begin a conversation with a fashion icon you've worshiped since eighth grade, I know. However, in order to crack his tough exterior, a 20-something writer can't just ask someone like Talley for the juicy details of his life.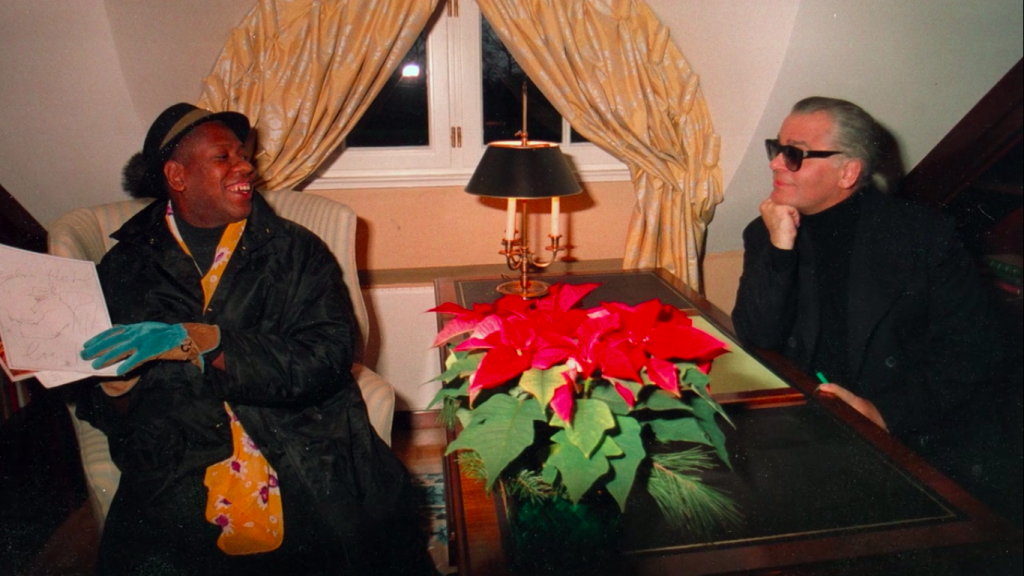 "Beauty for me is something very simple," Talley says, seated kinglike. He dons a navy kaftan with a tribal-print quilt scarf that simply drapes over his left shoulder. "Beauty can be the articulation of your thought. It could be the simplest flotation of clouds on a beautiful day in the sky. Beauty is everything."
Talley proceeds to narrate the appeal of items that go unnoticed: a glass to serve guests a sip of water, houseplants often overlooked in home corners and weeds plucked from gardens. He injects life into the most mundane items with the romance and gravity of a classic Beethoven symphony.
As we sat and exchanged laughs over tales briefly touching in his film, the once intimidating grandeur that protects him was beginning to strip away.
One of the biggest mistakes I've ever made was that I walked out in a Sean Jean denim jumpsuit in front of Anna Wintour…"
He expresses intimate moments that weren't mentioned within the film. One being his discovery of Prince, before Prince was Prince.
It was a weekend during the mid-'80s when he was visiting friend and mentor Diana Vreeland at her home in New York City, which he did for the last five years of her life. "I would sit after dinner and read her books out loud," he recalls. "She loved the sound of the human voice." While reading a feature on Prince, Vreeland interrupted mid-sentence and said "Get him on the [phone]! Let's have him for dinner."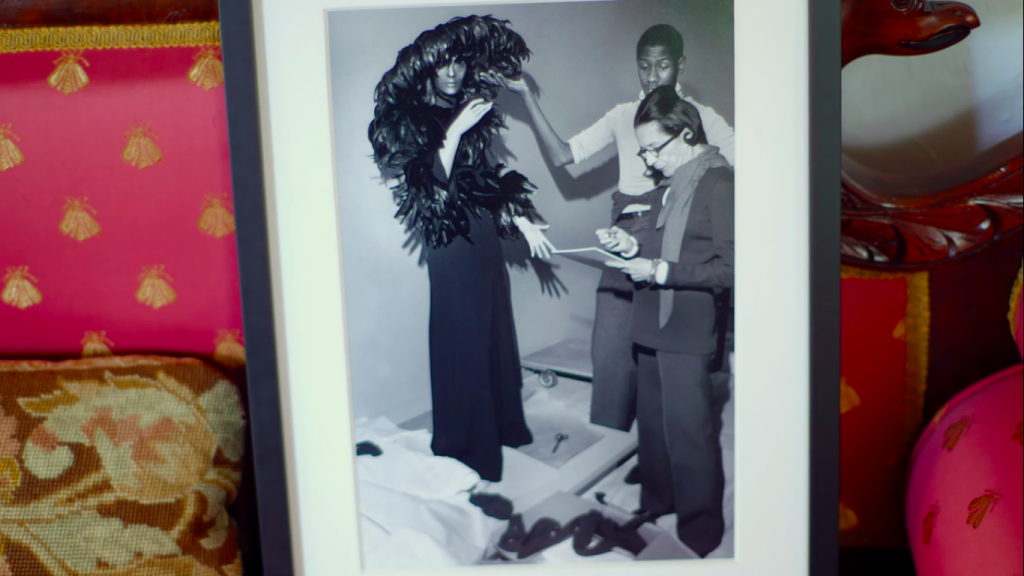 Talley looks up and smiles while he reminisces on the moment.
"I didn't know how to reach Prince!" he exclaims while leaning forward. "I was just reading an article about him. He was just about to become famous."
Much like Prince, Talley has had memorable looks—a personal favorite being his brocade kaftan worn to the Met Gala in 1999. He's had his fair share of misses just like the rest of us, too. One that he mentions in his film is a mauve alligator Prada coat. Another, which he shares exclusively, was a denim jumpsuit he recalls impulsively throwing on.
"One of the biggest mistakes I've ever made was that I walked out in a Sean Jean denim jumpsuit in front of Anna Wintour when I was not exactly thin," he says shaking his head in disapproval. "I, maybe, had gained a little weight [and] that was not the silhouette for the jumpsuit."
With decades of wisdom, Talley says he's much more cautious and "very careful with the details these days."
I now think that when I was named by Anna Wintour to be the Creative Director of Vogue in 1988, that was a moment of defining progress for high fashion."
For every fashion success on a red carpet and personal faux pas Talley may consider, one thing no one can deny is his legacy in trailblazing a bright future for people of color, such as British Vogue's current editor-in-chief Edward Enninful.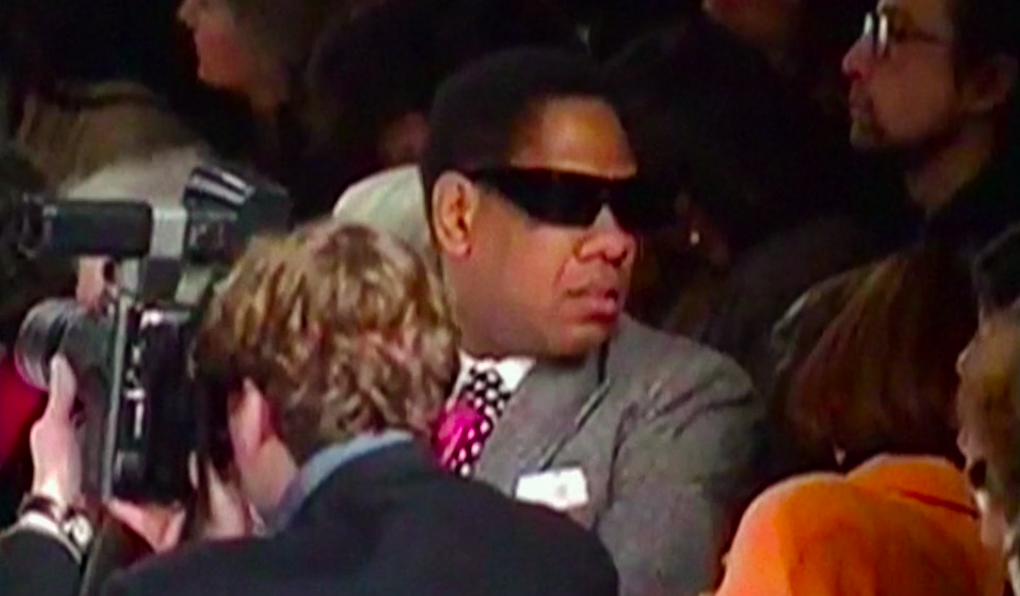 "I now think that when I was named by Anna Wintour to be the Creative Director of Vogue in 1988, that was a moment of defining progress for high fashion," Talley mentions. "I was the first black male to ever hold such a high position at Vogue. So, I've made history as I look back on it. That was a historical moment, and I'm very proud of that."
At a time where inclusion of ethnicities, body types, religions and disabilities are needed on the runways and in campaigns, Talley sees the importance for progress to go beyond the seen.
Runway diversity has seen constant improvement, raising a total of 15.5-percent since Spring 2015, according to TheFashionSpot. The board rooms of major fashion houses can't say the same. Talley insists that progress needs to be made behind the scenes, allowing for people of color and misrepresented groups to rise to positions of influence.
Having reached a position of prominence himself, Talley refuses to dwell on the past. "I don't have time to look back," he remarks. He explains why he wouldn't change one thing from his early years in Durham, North Carolina.
"I would do the same thing the way I did. I think I did the right things," Talley says. "I was lucky at the right times… I was exposed to many things in the '70s and I was just in the right place at the right time. I was very, very lucky."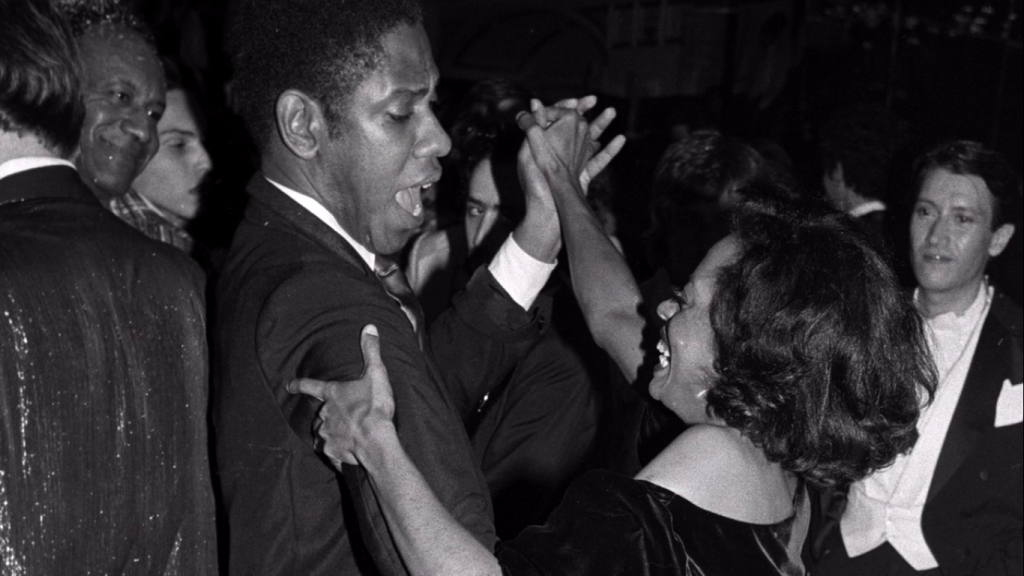 To those of us who aspire to follow in Talley's footsteps, he advises us to study, work hard and remain focused.
"I think I maintained that niche that I carved out, because when I opened my mouth, I had something to say. I did my homework. I read. Knowledge is power," Talley implores. "Don't give up your dream no matter what. Don't let anyone hinder you from achieving your dream. And if you don't achieve that dream, the dream that you had will lead you to something fruitful."
Though there are notable black names breaking barriers almost daily, they came up in a world with far fewer obstacles than Talley, who experienced blatant racism and discrimination firsthand for simply being a tall, black man with style.
Despite those experiences, Talley still finds room for modesty. Perhaps too much, honestly, for an individual whose contribution I don't think will ever be matched. But when I joked about there never being another André Leon Talley in the world, he stopped me mid-sentence—just like Vreeland did when he was reading about Prince.
"Yeah, there will be," Talley says while outright laughing at the prospect of someone matching his gravitas. "There's always André Leon Talleys around the world."
Cover image courtesy of Magnolia Pictures
Screencap images via The Gospel According to André on Hulu